John crack linux hash. How To Crack Passwords with John The Ripper Single Crack Mode 2019-05-15
John crack linux hash
Rating: 6,1/10

1724

reviews
How To Crack Passwords with John The Ripper Single Crack Mode
I have a wordlist here, and I named it password. That is encrypted behind a password. How to Crack Passwords in Kali Linux Using John The Ripper That we are trying to crack and then specify the hash or the document that contains the hash. It is very easy for new code to be added to jumbo: the quality requirements are low. Added hashes from file password.
Next
Cracking linux password with john the ripper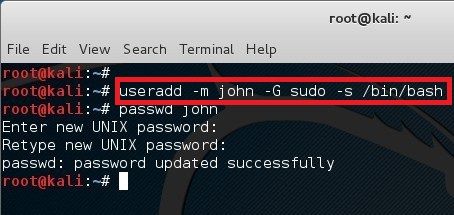 If you have copied the hash you can just paste it. Already one zip file in my desktop so follows the command. So you need to crack it, now create a user. Here to save the file in text format. If the deposit is more complex is going to take longer. You can see if you specify the shadow file like this etc shadows file. Once the build process finishes, switch to the run directory inside the JohnTheRipper directory: cd.
Next
How to Crack Passwords with pwdump3 and John the Ripper
Techniques you know to exploit a system or two in this case cracker passwords are really very simple. Remember that you need john the ripper to do this. But still if you want to crack a password locally on your system then john is one of the good tools to try. Crackstation's lookup tables were created by extracting every word from the Wikipedia databases and adding with every password list we could find. Just go to one of the sites, submit the hash and if the hash is made of a common word, then the site would show the word almost instantly. If you got any errors, comment down and I will try to help you out. If the amount of characters is limited or you know you have more characters and you have the use of numbers and symbols then obviously the process is gonna be longer.
Next
CrackStation
New password: Retype new password: passwd: all authentication tokens updated successfully. In this case, we have saved it on the document. You are cracking the process can take a short time to a longer time. Create a User on Linux Firstly on a terminal window, create a user and set a password for it as shown below. Which are the greater than sign and we give the name of the document? The password hash cracking process is the cracking process and it caught it in a few seconds and as you can see the password is really simple. Now, Lets crack the passwords on your Linux machines, A real world example! On ubuntu it can be installed from synaptic package manager. We saw from our previous article.
Next
How To Crack Password John The Ripper with Wordlist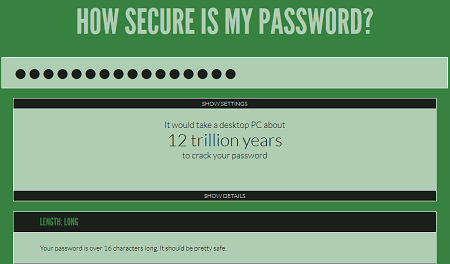 We have to use John and we now need to select the format of the file. Or first create a new user with a simple password. If the hash is present in the database, the password can be recovered in a fraction of a second. These tables store a mapping between the hash of a password, and the correct password for that hash. So specify the document name hash dot txt and hit enter. After that command, you will see that it would have maked a text file. John the Ripper is a fantastic password cracking utility.
Next
How to guide for cracking Password Hashes with Hashcat using dictionary method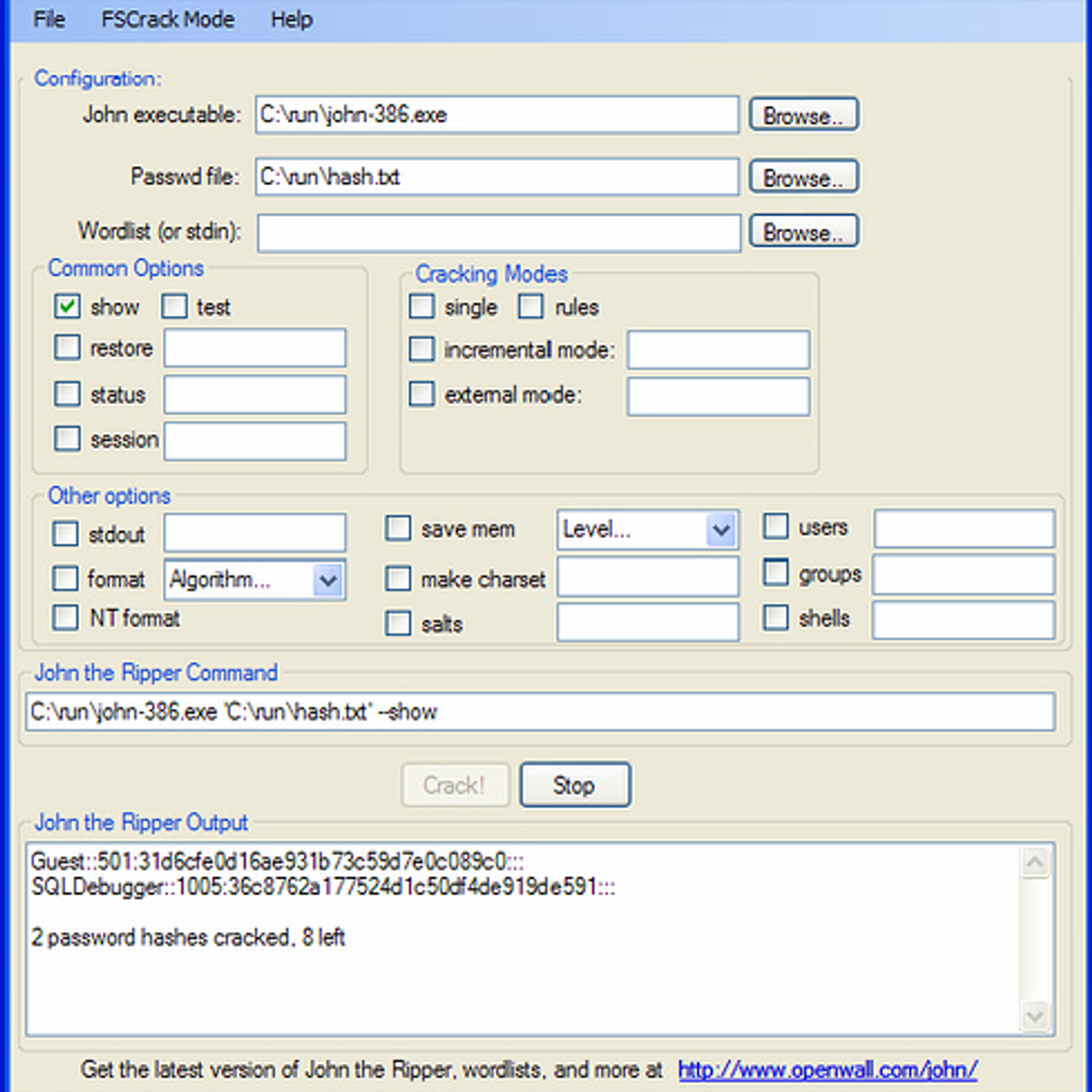 In other words its called brute force password cracking and is the most basic form of password cracking. I will assume that everyone here can do that. I need some more help with john. That is used to crack in all our passwords. So in this case mine is just zip and then now you have to specify the hash. Build JohnTheRipper binaries We will need to work with the Jumbo version of JohnTheRipper. Cracking Linux User Password 2.
Next
Cracking Windows Password Hashes with Metasploit and John
So with the thing about Linux passwords is Linux posts are stored in etc and the shadow folder. I will crack a hash that is inside a text file. The process is Cracking password in Kali Linux using John the Ripper. We saw from above that our hash is of type 6. Lets output the found hashes to a new file called found.
Next
How To Crack Passwords with John The Ripper Single Crack Mode
Using Wordlists To Crack Passwords Lets begin. Cracking password in Kali Linux using John the Ripper In this case, I have an encrypted zip file here. So as you can see detected that the hash type was a sha-512. Firstly, lets try with only 500 common passwords. John is in the top 10 security tools in Kali linux. It is part of the John the Ripper package.
Next
CrackStation

Brute Force with John Now that we have the. Cracking most specifically password cracking with John the Ripper. If I know the mask of a password a-z,A-Z,0-9, length 8 for example , how to teach john to try all mix? Otherwise iterative it would have taken a long time and that is the thing you need to understand about password cracking. If it were not there then john would have failed. It only corrects the ones that do not bill that have not been cracked.
Next
Cracking password in Kali Linux using John the Ripper
I will create a new user on my linux system named happy, with password chess. I will show you how to crack Linux passwords with John. Using Wordlists to Crack Passwords I don't really recommend this one, but there are some peoples out there using this to crack. For information on password hashing systems that are not vulnerable to pre-computed lookup tables, see our. If your file is a rar file. Hello, today I am going to show you how to crack passwords using a Kali Linux tools. Step2: go to the browser and follow the below figure.
Next